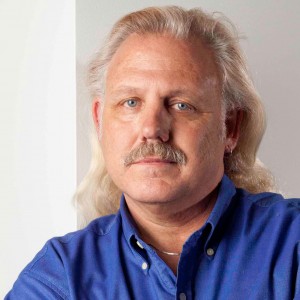 Storytelling and dreaming the impossible are what led Trefoni to a career in Theatrical Design. The text of the play and the empty space are his canvas and whether in an intimate theatre or an Off-Broadway house, the collaborative process of creating a world filled with possibilities is the force that feeds his creative soul.
Trefoni has been a scenic, lighting and costume designer for over 30 years. He has received numerous awards for his theatrical design work and made his off-Broadway debut in 2005, designing sets, lighting and projections for A Woman of Will, starring Amanda McBroom.
Trefoni holds a B.A. in Design from UCLA, and a M.F.A. in Theatre and Dance / Design with an emphasis in Asian Theatre and Theatre for Young Audiences from the University of Hawaii Manoa. He is a member of IATSE/United Scenic Artists Local 829 and is a full-time instructor teaching advanced classes in the Set & Exhibit Design Bachelor of Science Program at the Art Institute of California- Hollywood.
An avid traveler, Trefoni is also, the award winning author of the children's travel guide Teddy's Travels – America's National Parks. With his background in Theatre and Education, it's no accident that Teddy's Travels™ has an underlying mission to make learning fun.  He has traveled throughout the United States, Europe, Canada and Mexico and looks forward to traveling as often as he possibly can.
Tedrick de Bear™ has been Trefoni's long time traveling companion and it was Tedrick™ who convinced him that a book about the National Parks would be a great way to share their 'Ventures™. Because, as Tedrick™ always says, "If you share your memories with others, you can go on a 'Venture™ every day of your life!"
Blessed with a life working in creative arenas his entire professional career, Trefoni finds inspiration in working with other artists to make something more. Whether it's storytelling, dreaming the impossible or collaboration, the grand idea consuming Trefoni's imagination is that "the whole is always greater than the sum of its parts…."